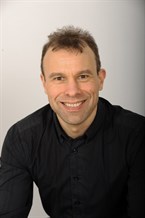 Moderator
Stephen Briers
Editor-in-chief, Fleet New, Commercial Fleet & AM
Stephen Briers has been an automotive B2B journalist for 24 years, starting his career with vehicle accident repair title Body Magazine in 1993. He joined Emap in 1998 as deputy editor of the leading franchised dealer publication Automotive Management and was appointed editor of the newly launched AM in 2002 when Automotive Management merged with AutoTrade. Stephen became editor of Fleet News in 2009 and was promoted to editor-in-chief of all Bauer Media's business titles (Fleet News, Commercial Fleet, AM) in 2015. He believes B2B publications should get under the skin of their readers' businesses to understand how they work and they connect with key suppliers and customers, sharing great ideas and shedding a light on future developments through print, digital and events.

Speaker
Steve Yianni
Ex Chief Executive , Transport Systems Catapult
Steve Yianni began his career at Ford Motor Company, and JCB, gaining a total of 24 years' experience in a variety of engineering and leadership roles. In 2008, Steve joined Network Rail, mostly as Director of Engineering. He chaired the rail cross-industry Technical Strategy Leadership Group from 2010-2013, and in 2012, on its behalf, he launched the Rail Technical Strategy. He was Chairman of TWI from 2010-2013. In 2013, he was appointed as Chief Executive of the Transport Systems Catapult, establishing the business from a start-up, and oversaw the delivery of a number of high-profile projects, such as the Lutz Pathfinder driverless pods project in Milton Keynes. He is a fellow of the Royal Academy of Engineering, and a now holds non-executive director positions at TWI and AIRTO.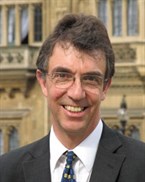 Speaker
Stephen Joseph
Chief Executive , Campaign for Better Transport
Stephen Joseph has been Chief Executive of Campaign for Better Transport since 1988. His wide-ranging expertise and contacts have helped to make the organisation the country's leading transport NGO.
The last 20-plus years have had many highlights for Stephen, including persuading the Treasury to cut the road-building programme in the 1990s, campaigning against the privatisation of the railways and running a Sardine Man campaign to highlight the overcrowded state of this country's 'sardine tin' trains
Stephen was a member of the Commission for Integrated Transport from 1999-2005, having been one of the panel of external advisers on the Transport White Paper 1997-8, and was a member of the Standing Advisory Committee on Trunk Road Assessment (SACTRA) during its inquiry on transport and the economy. He was also on the steering group for the Government's road user charging feasibility study 2003-4. More recently he has been a member of challenge panels or advisory groups for Government plans on high-speed rail, eco-towns, transport appraisal and the Local Sustainable Transport Fund.
He was awarded the OBE (Order of the British Empire) in 1996 for services to transport and the environment, and received an honorary doctorate from the University of Hertfordshire in November 2010.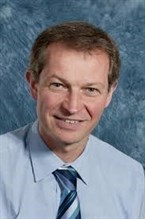 Speaker
Richard Cuerden
Director, TRL Academy
Richard has worked in the field of road safety and vehicle engineering research for more than 20 years and leads a diverse portfolio of research and consultancy projects. Richard is technically leading TRL's activities in the MOVE_UK project, which will develop methods and testing protocols to accelerate the safe validation of automated driving technologies, and he is championing the use of the UK's Smart Mobility Living Lab to trial new connected and robotic vehicle solutions in complex real world environments.
His work also includes developing standards for vehicle tail pipe emissions to improve air quality and public health, as well as managing the collection and analysis of in-depth road collision data (RAIDS) for the UK's Department for Transport. Richard has a strong track record of identifying safety design priorities based on real world evidence and has a wealth of knowledge and expertise with respect to vehicle technologies and accident and injury prevention.
In 2016, Richard has contributed to the European Union's eCall type-approval regulation text and published a report for the European Parliament, which provided an in-depth analysis of the technological changes required to improve the impact of higher or lower weight and volume cars on road safety, particularly for, but not limited to vulnerable road users.
Richard is leading a work programme on behalf of the European Commission to provide recommendations regarding the feasibility, costs and benefits of potential measures that could be included in the General Safety Regulation and Pedestrian Safety Regulation – the aim is to ensure robust and proportional standards are applied as quickly as practicable to prevent future loss of life and injury on the European Union's roads.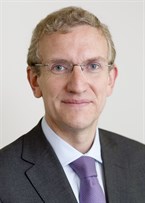 Speaker
Darren Jukes
Leader of industry, industrial manufacturing & services, partner, deals, PricewaterhouseCoopers
Darren has 20 years' experience in the industrial manufacturing and services sector and has worked extensively across the Automotive value chain. His automotive experience spans OEMs including Jaguar LandRover, McLaren, General Motors and London Taxi, and in the component and service space he has worked with clients in the UK and overseas including Stabilus, Millbrook, TRW, Prodrive, Penso, Triplex, Automotive Products Group, and GSF.
In the retail segment, Darren has worked with a number of the UKs leading dealership groups looking at both acquisitions and disposals and advised RSA Group on the sale of its crash repair centres to Nationwide.
Outside of PwC Darren has a keen interest in motorsport was a Board member of Midland Automobile Club for 13 years holding the positions of Treasurer and Vice Chairman.


Speaker
Hannah Pickstone
Head of Research, Sewells Research & Insight
Hannah Pickstone has 15 years' experience in the industry with market-leading global brands within media and travel. She specialises in Voice of the Customer (VoC) research; mystery shopping; customer segmentation and profiling; brand evaluation and positioning (gap analysis) brand health tracking; advertising awareness and effectiveness.